Here are a few thoughts on the better releases I have heard so far this year. They are presented for your edification.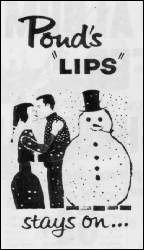 I Ching, Uakti (Point Music)
This Brazilian group plays music that is a mesmerizing blend of percussion and wood winds. The percussion instruments they play are built by the group themselves from their surroundings. The building materials include wood, glass, metal, bamboo, rubber, and sometimes even pots, pans, and kettles. The songs created from these instruments flow together to paint a tonal picture of heaven, earth, thunder, water, mountain, wind, fire, and lake. Uakti is a monster with holes in its body that allows the wind to pass through and make wonderful sounds.
Mirror Blue, Richard Thompson (Capital)
Hey , I have a fun idea. Letís all go out and buy this album and make him a major rock star. Why?

A) He is one of the best rock guitarists around.
B) He writes songs with meaningful lyrics.
C) He makes superb albums.
D) All of the above.

Mirror Blue is a delirious ride through the pain and torture of love, sung with deep-felt emotion and punctuated with great guitar licks. Whew, some woman fucked him up good! Favorite cuts: MGB-GT, I Ride In Your Slipstream, Mingus Eyes, Easy There Steady Now. So save up your fast food money and go buy this album now! Itís worth the starving.
Hallucination Engine, Material (Axiom)
Material is Bill Laswellís continuing project with another all-star lineup. It features Wayne Shorter, Bootsy Collins, Nicky Skopelitis, Bernie Worrell, and Sly Dunbar among others. It is a snazzy fusion of jazz and world beat rhythms tossed with a good dose of junk. Also appearing is William S. Burroughs with some words of advice. The only annoying thing about this CD is the lack of credits as to who plays on what. Favorite cuts: Blacklight, Eternal Drift, Cucumber Slumber.
Shoulder Voices, Rollerskate Skinny (Beggars Banquet)
A highly energized album with a churning guitar sound reminiscent of Sonic Youth. The stark contrast between this sound and the psychedelic underpinnings create a stunning soundscape that is nothing but erotic earcandy. But, is the album any good? Uh, Huh-Huh. YEAH!
Time to put in my two cents worth:
Too High To Die, Meat Puppets (London)
In a perfect world these guys would be the next Grateful Dead!
Spoonfed Hybrid, Spoonfed Hybrid (Guernica)
Onomatopoeia, Butterfly Child (Rough Trade)


	--  Both English imports only.
	--  Both are delightful aural journeys through pop landscape.
	--  Both are worth seeking out!
And hey, donít forget to keep your ears open, you might hear something you like!
- B.S.